Past Events
Read about our previous events held by NYSBDC at York College
Connecting MWBEs to Opportunities Today and Tomorrow
This past April 4, the NYSBDC at York College collaborated with a Queen's coalition of organizations to hold a workshop for Jamaica-based MWBEs and entrepreneurs. Over 140 people attended. The forum was divided into two panels and moderated by Dr. Stacie NC Grant. Panelist tackled questions of M/WBE participation in government contracts while handling the issues of what M/WBE means, how it helps businesses overall and especially when it comes to government contracts. The forum included opportunities to network with panelists and businesses. Attendees were given an intake form so they could connect with the NYSBDC at York College for resources and follow up concerns.
An article with further information on this event can be found at Community of Color News.
Recap video of April 4th Connecting MWBE's to Opportunities Today and Tomorrow
10- Steps to Starting a Business
On Wednesday, May 2nd the NYSBDC at York College in partnership with NYC Small Business Services held an informational course on the "10- Steps to Start a Business"
The course consisted of learning about the key components of a strong business plan, providing a basic overview of the steps an individual would need to take to start a business and how we can guide each individual through each step along the way.
Don't miss the next one, sign up for the NYSBDC  newsletter!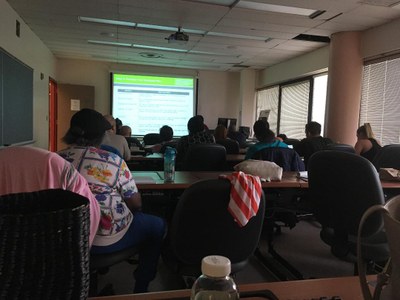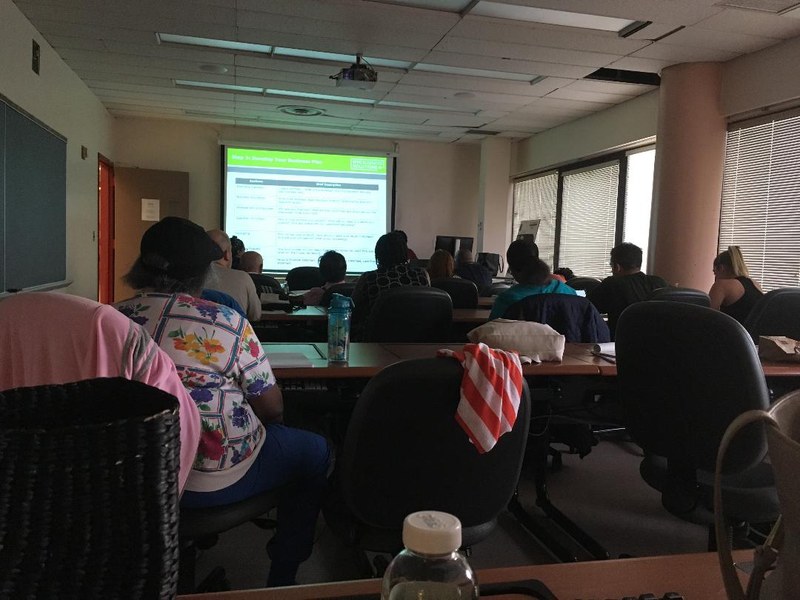 Getting Certified as a Minority + Women Owned Business
August 8, 2018
This course provided a basic overview of the steps you need to take to start a business and how NYC Business Solutions can guide you through each step along the way.  Course length: 2 hours 
Topics discussed:  
• How to develop a business plan  • How to determine your legal structure  • How to set up your bookkeeping  • How to get permits and licenses  • How to obtain financing 
Don't miss the next one, sign up for the NYSBDC newsletter!
Alternative Financing Options
September 19, 2018
The revitalization of Downtown Jamaica and JFK Airport represent two massive, multi billion dollar economic development opportunities.
Alternative financial programs such as New Market Tax Credits (NMTC) and Opportunity Zone financing could provide crucial funds for local economic development projects and business opportunities in Southeast Queens.
Some areas are eligible for financing from the recently created $6 trillion US federal Opportunity Zone Program.
Participating in this workshop is important, best practices will be examined. Participants will begin the process of learning how to utilize these financing programs to spur growth.
Don't miss the next one, sign up for the NYSBDC newsletter!
Balanced Scorecard and Financial Empowerment for Business Success
December 5, 2018
The SBDC at York College hosted the last balanced scorecard & financial empowerment for business success event. At the initial introduction of the program the Director Mr. Harry Wells made a presentation about the MWBE Opportunities at La Guardia expansion.
Is your business ready to capitalize on the current and future construction climate in NY? This was an invitation to participate in a program designed to position MWBEs to successfully bid, win and complete more jobs profitably.
•Balanced Scorecard approach to examine your business as it relates to four critical dimensions of performance, allowing for identification of business gaps and planning to correct deficiencies.
•Utilizing sound financial training based on the respected and successful Profit Mastery system, participants will gain the solid financial education needed to successfully scale their businesses.
•Training by Maureen Staiano of the Pentzke Group II utilizing the remaining three dimensions of the Balanced Scorecard. Participants will create their own scorecard, identify gaps in efficiencies and create and begin implementation of a plan of correction
(Allow time to identify gaps in efficiency and profitability as well as begin to implement the needed business changes)
The NYSBDC at York College was part of the event.
Don't miss the next one, sign up for the NYSBDC newsletter!