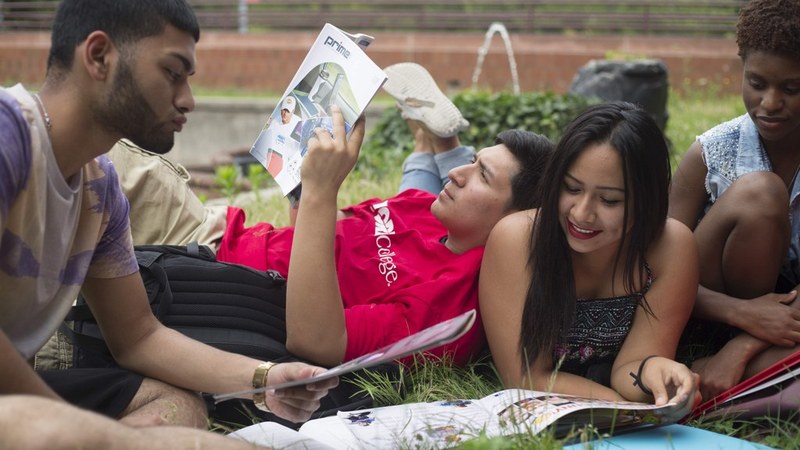 Congratulations on your decision to continue your education a York College! We are excited to support you.
The Academic Advisement Center provides academic advising support to new and returning transfer students who have not declared a major.  If you have declared your major, please contact your Academic Department for assistance.  For more information about academic advising and other services provided, read the Advisement ABCs: A Quick Guide for Entering Students.

Evaluation of Transfer Credits
The maximum number of credits that can be transferred from a senior college is 80. A maximum of 68 of these credits can be transferred from a two-year school. The evaluation of your previous credits is initially done by the Office of the Registrar. When there is not enough information available on a course, the appropriate academic departments conduct the evaluation and may ask you to provide: a course syllabus, the name of the textbook, class notes or other information. For more information about how credits transfer, please contact the Office of the Registrar.
All students must declare and complete requirements for a major.
At least 1/2 of the major credits must be completed at York unless the major stipulates a different amount.
Second-degree students must complete 3/4 of the major at York unless the major stipulates a different amount.
Choosing a Major
Transitioning to a new college can be overwhelming, especially if you are uncertain about your major and have already accumulated 60 or more credits.  Need help declaring a major?!  Academic Advisors are available to assist you to explore possibilities and connect you to resources. The office of Career Services also provides a number of tools that will help you discover your interests, skills, and values, and show you how to connect a major to various careers.
Please Note: Students who have earned 60 credits or more, must declare a major. 
Limited Enrollment Programs
If you are interested in applying to any of the limited enrollment programs listed below, please visit their websites to obtain additional information about admissions requirements and application deadlines.  Also, if you have not attended an information session for your program of interest, we encourage you to do so as soon as possible.