YCRadio "Spotlight" focuses on students who are currently a part of or was a part of the York College Radio Station family.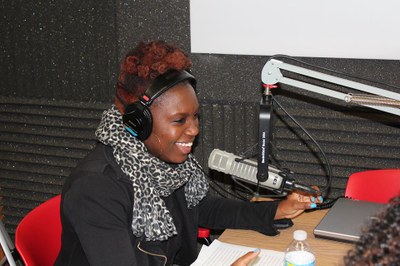 Maya S Jones has the goal oriented and driven spirit that has further enabled her to excel in the journalism field. She will be graduating this upcoming June from CUNY York College, with a BA in Journalism. She recently spent her last semester of school interning at The Amsterdam News, where she assisted in the awards services for political labor leaders such as: Mayor Bill De Blasio and NAACP President Hazel Dukes. As a Journalist, Maya S Jones has hosted charity sponsored events and covered local issues that affected the Harlem community at large. For the past two years, Maya S Jones has produced her very own campus On-Air radio talk show called "InCheckUrban,"at Ycradio.org. She has interviewed indie and alternative music artists such as: New Zealand pop duo"Frederick's Brown," VH1's Featured Recording Artist Arika Kane and Soulful Songstress "Kendra Morris" who was featured on FUSETV, Centric TV, and NPR Radio. Today Maya S Jones is looking to further pursue her career in Broadcast Journalism, as an on-air host and television host. She is currently working on a television program for a local TV station.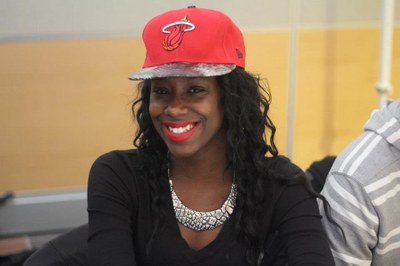 Metzline Desravines is a graduate of York College 2014. She was a host of the York College Radio show called "Mez In Ya Mental". She currently works at WBLI-FM in promotions and is also training to be on the air. She also interns for an Internet radio show in the city called gidradio.com. She plans on doing more on air work at WBLI-FM and to begin to do blogs for her website mezinyamental.com to keep motivating and inspiring people to follow their dreams as she follows hers.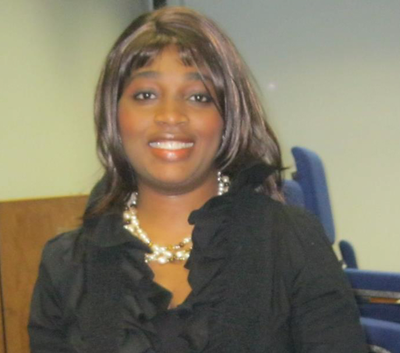 Patience Edet Goanue joined the YC Radio family in the fall semester of 2012 with over ten years broadcast experience from Liberia, West Africa. While there, she used the media platform to give the people needed information to move forward in a post-war country. In February 2008, she represented Liberia on a Whitehouse radio roundtable with President George W. Bush before his trip to five African countries. From 2004 to 2010, as a radio producer and Public Information/External relations officer with both United Nations Mission in Liberia (UNMIL) and the United Nations High Commissioner for Refugees (UNHCR), researched, wrote and reported news stories for broadcast and represented the UN agency to the media and public. She graduates as a member of the class of 2014 with a Bachelor of Arts degree in Journalism from CUNY York College. She's written several articles for the New York Amsterdam News as an intern/freelance writer.