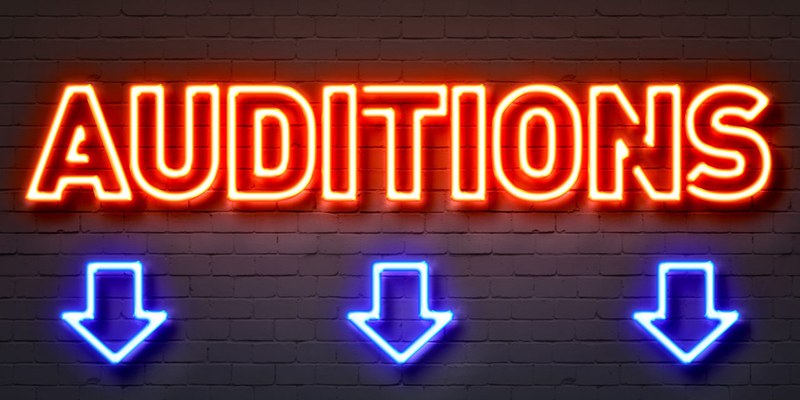 YC Theatre Fall Production Auditions
York College Theatre is excited to announce the Auditions to its fall 2022 major production. Students cast in the production may earn 3 credits by registering for TA 215 Theatre Practice.
Audition Information
For our fall major production, we are considering 4 exciting plays from four exciting playwrights: Pulitzer Prize winners, Lynn Nottage, and Suzan-Lori Parks;  Danai Gurira, Okoye from "Black Panther"; and Douglas Lyons, who's comedy "Chicken & Biscuits" wowed Broadway audiences last fall.
Virtual Audition Dates
Friday, April  8th, 2pm - 4pm
Tuesday, April 12th, Noon-2 pm 
For a virtual audition time other than those listed please email:
Audition Requirements
You merely have to show up!  Material will be provided for you to read.
You may be called back to read for a specific part.
Other considerations
Rehearsals will begin in September 2022
Performances will be the first weekend of December, 2022
Actors must have available free time in their school/work schedule: Ideally at least two or three 3-hour open periods per week on weekday afternoons, evenings, or Saturdays.
You may also earn credit by joining our backstage crew!
About the Plays
In the Blood by Suzan-Lori Parks
A merciless and brutal drama, In the Blood offers at the same time a critical portrayal of the treadmill of poverty and a powerful allegory for the subjugation of African-American culture in an institutionally racist system.
Hester:  Female
Reverend D/Baby:  Male
The Welfare Lady/Bully:  Female
The Doctor/Trouble:  Male
Amiga Gringa/Beauty:  Female
Chilli/Jabber:  Male
Familiar by Danai Gurira
It's winter in Minnesota and a Zimbabwean-American family is preparing for the wedding of their eldest daughter. When an unexpected guest arrives and the bride surprises the family by insisting on a traditional African ceremony, pre-wedding stress explodes into a full-on family feud. Fiercely funny, fast-paced and filled with love, Familiar is a brilliant portrayal of a tight-knit family searching to preserve their past while building a new future. 
Nyasha:  American-Zimbabwean young woman in her late twenties, Marvelous and Donald's youngest daughter
Margaret Munyewa (Mai Tongai):  An African woman in her fifties, Marvelous' youngest sister
Tendikayi:  American-Zimbabwean woman in her mid-thirties, Marvelous and Donald's oldest daughter
Donald (Baba Tendi): An African man in his mid-sixties, Marvelous' husband
Anne (Mai Carol):  an African woman in her late sixties, Marvelous' eldest sister
Marvelous (Mai Tendi):  An African woman in her mid-sixties, matriarch
Chris:  A Caucasian American man, Tendikayi's fiancé, mid-thirties
Brad: A Caucasian American man, Chris' cousin, mid-thirties
Crumbs from The Table of Joy by Lynn Nottage
Crumbs is the coming of age story of Ernestine, and the ways in which her family finds their way—their own peace. Their story is a testament to the challenging nature of change, and the ways in which to manage it. In the end for the Crump family, "joy comes in the morning."
Ernestine Crump:  17, African American
Ermina Grump:  15, African American
Godfrey Grump:  35, African American
Lily Ann Green:  35 African American
Gerte Shulte:  30, German
Chicken & Biscuits by Douglas Lyons
The Jenkins family is coming together to celebrate the life of their father — hopefully without killing each other. But any hopes for a peaceful reunion unravel when a family secret shows up at the funeral.
Baneatta Mabry:  An upstanding and stern Christian woman.  Mother to Kenny and Simone, and wife to Reginald.  She's overbearingly full of love, but quite uptight and stubborn in her religious ways.  Mid 40's, African-American.
Reginald Mabry:  Baneatta's faithful husband and the new pastor of their home church.  He's the peace-maker of the family.  Reginald is a ball of love, with a side of corny Dad jokes.  Late 40's, African -American.
Kenny Mabry:  Baneatta and Reginald's youngest child.  He's proudly queer, but cowers in the presence of his mother.  Kenny bites when he needs to, but at the end of the day he just wants to be loved.  Mid-20's, African-American.
Logan Leibowitz:  Kenny's neurotic and dramatic Jewish boyfriend of four years, he often spins himself into a tizzy, but always wants to be there for Kenny.  Logan's week pen is his crutch for tough times.  Mid-20's, White.
Beverly Jenkins:  Baneatta's younger sister.  The "fun Aunt" who's always in a push-up bra. But don't mistake her vibrance for incompetence.  She's a savage, "classy", not so boujee, but definitely ratchet when necessary.  Late 30's, African-American.
La'trice Franklin: Beverly's daughter.  She's nosy, loud and in everyone else's business, but her own.  When not on her phone, she shows love – but in her own Gen Z way.  Sarcasm is her love language.  17, African-American.
Simone Mabry:  Kenny's older sister and Baneatta's favorite. She followed the "right path.:  Though pulled, she can be shady.  While fierce on the exterior, Simoneis internally wounded from a recent failed engagement.  Early 30's, African-American.
Brianna Jenkins:  Baneatta and Beverly's half sister through an affair.  She didn't know her Father, but has come to his funeral to gather more details on him.  She's sweet, vulnerable and collected.  30's, African-American.