Prospective Students
Information for prospective music students at York College.
Welcome to the York College music program!
Whether you are interested in creating music as a performer, producer, educator, or student, our Bachelor of Arts in Music, Minor in Music Performance and Minor in Music Production can help you succeed - from collaborating with fellow artists across our campus, to producing, recording, and releasing your work using our state-of-the-art music and audio facilities. It's all right here at York College!
The York College Music Program is a community of musicians from all walks of life. Our students come to York from across Queens and New York City; they are active musicians and producers, and they are creating in multiple genres that span hip-hop, pop, jazz, classical and more.
A Place for Music in Southeast Queens
In addition to taking classes at the bustling Academic Core Building in downtown Jamaica, York College music students can easily attend performances at the Milton G. Bassin Performing Arts Center on campus, study and research using a comprehensive collection of books and scores at the York College Library and Music History Archive, work with professional-grade recording facilities in the Digital Music Lab with sound-isolating recording booths and recording equipment, and practice in our soundproof Music Practice Rooms equipped with digital pianos.
Our recently revamped Bachelor of Arts degree in Music, helping students to build a strong foundation in all things music - from the western classical tradition, to world music, to music theory, to performance - and beyond. In addition, all students (music majors included!) will have the option to complete the Minor in Music Production, which includes courses in recording, digital audio, and mixing / mastering.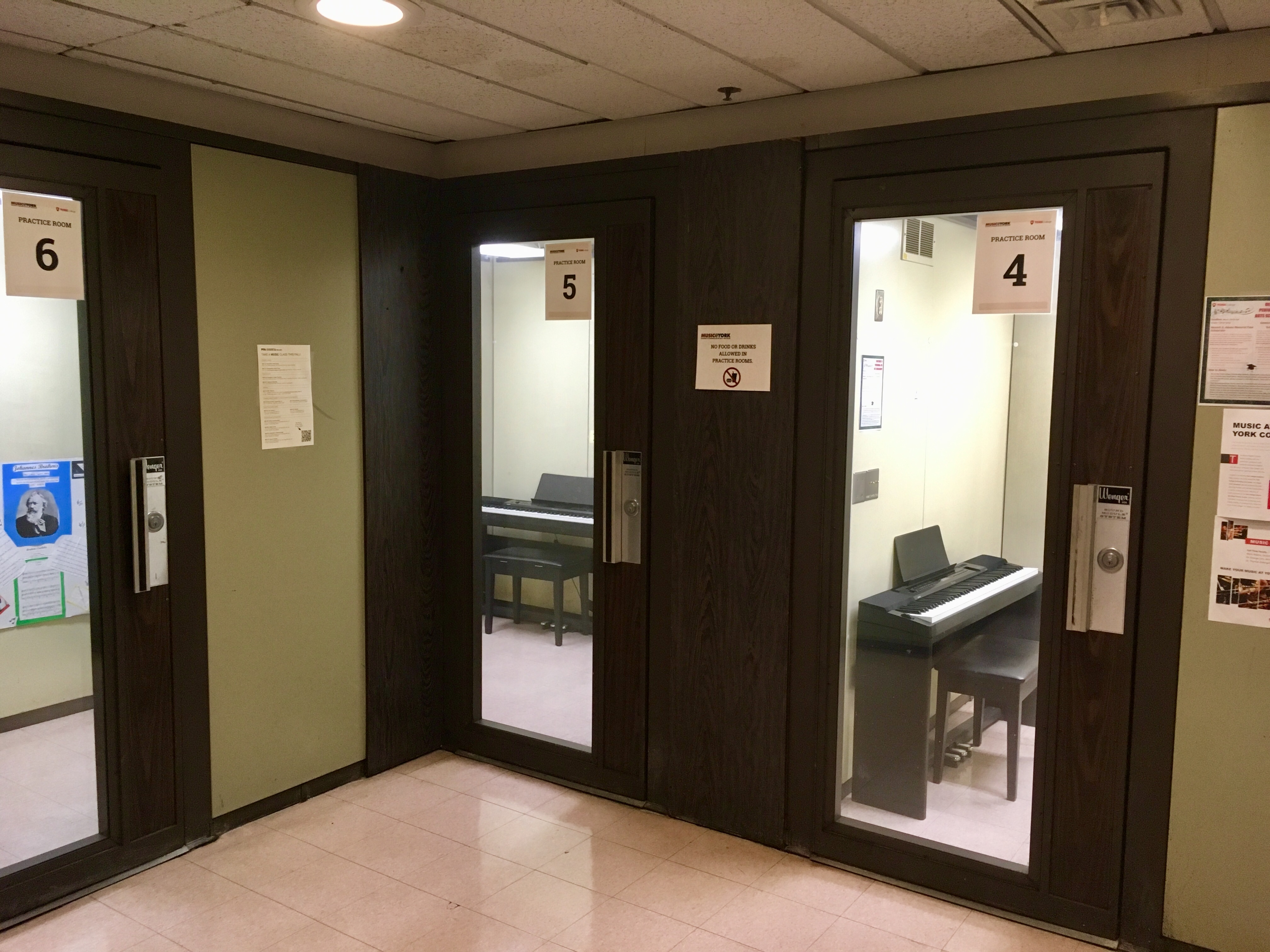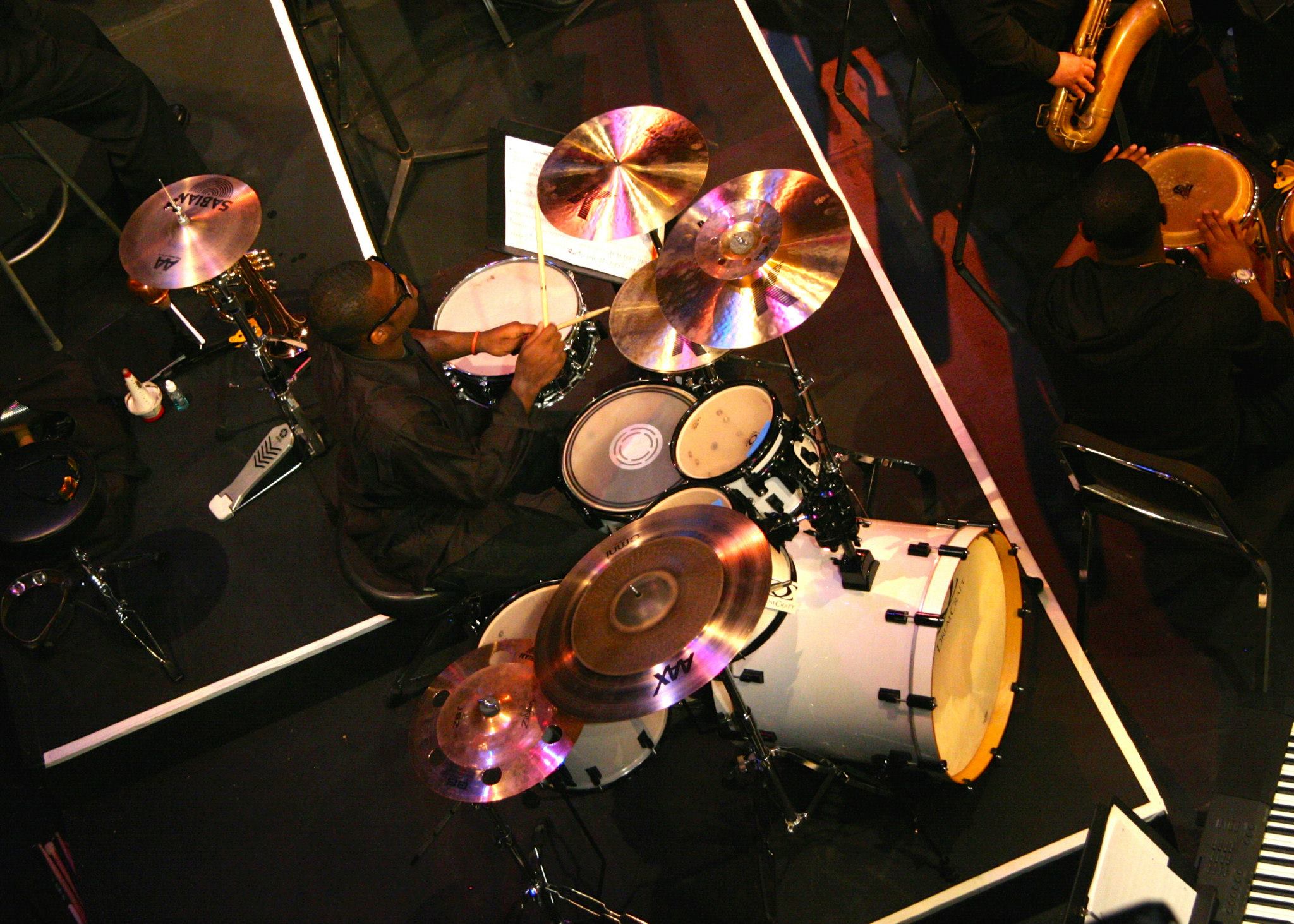 Make Music Together at York College
Improve your performance skills by taking private lessons for college credit. Want to meet other students interested in music? Join the Jazz Band, the Gospel Choir, and student clubs including the York College Music Club and Cardinal Studios!
York College also hosts a weekly Community Jam Session every Tuesday afternoon during college-wide club hours, and the York College Jazz Workshop hosts weekly rehearsals that culminate in a live concert on campus.
Why Study Music at York College?
As a York College student:
You will join a community of about 30-40 active music majors every year, supported by a faculty who not only teach music courses, but also mentor and advise all music majors. In addition to taking part in a rigorous music curriculum, you will also have the opportunity to collaborate with fellow musicians in a range of projects, from student-run showcases to senior recitals;
You will take  Private Lessons for college credit, without additional fees ( MUS 186 Studies in Performance).
You will take courses that further all aspects of your musicianship, including performance classes, ensembles, piano, music analysis, and more;
You will be part of the Department of Performing and Fine Arts, with robust programs in fine arts, communications technology, theater, and speech, where it's easy to find other student collaborators for projects across disciplines;
You will have access to our state-of-the-art Digital Music Lab, where our music production and music theory classes are taught. The lab is equipped with sound-isolation booths, a range of microphones, iMacs and more, all ready for you to make your sound;
Most importantly, you'll be part of York College - a small, tight-knit community of students and faculty located in the heart of Jamaica and Southeast Queens, a booming new hub that's also rich with musical history.