Printing Services
The Print Shop provides a full range of quality printing and finishing services for faculty and staff.
Welcome to the Department of Printing Services
The York College Print Shop provides quality customer service to the college community. We are pleased to offer a variety of printing and finishing options. Our qualified staff is willing to answer any question you may have and assist you with your project. Please feel free to contact us. We welcome the opportunity to help you with your document needs.
The Printing Services department is dedicated to providing outstanding customer service, utilizing various printing equipment and techniques to produce high-quality documents. We are committed to building personal and interdepartmental relationships, encouraging dialogue and customer input to consistently meet the needs of the York College community.
Our work can be seen all throughout the campus, but we offer many other services as well, such as:
Black and white copies
Full-color copies
Large full-color posters
Letterhead and envelope printing
Business cards
Booklet making/ Bookbinding
Folding/ Collating
Cutting/ Trimming/ Perforating
Hole Punch/ Stapling
Padding/ Glue adhesives
Foam core board mounting
Lamination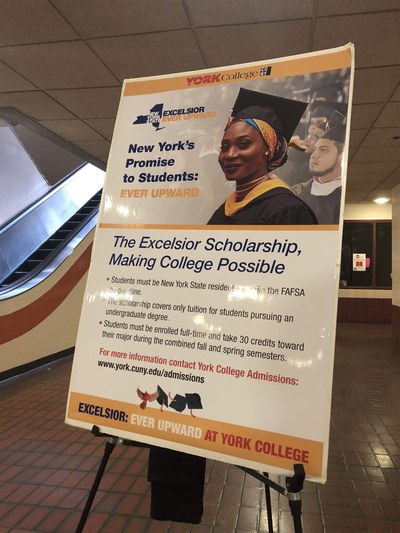 Location: AC-LL08
Email: printing@york.cuny.edu
Telephone: (718) 262-2293
Hours of operation: Monday- Friday 9 AM - 5 PM
*Closed on Saturday and Sunday