Spotlight
YCRadio "Spotlight" focuses on students who are currently a part of or was a part of the York College Radio Station family.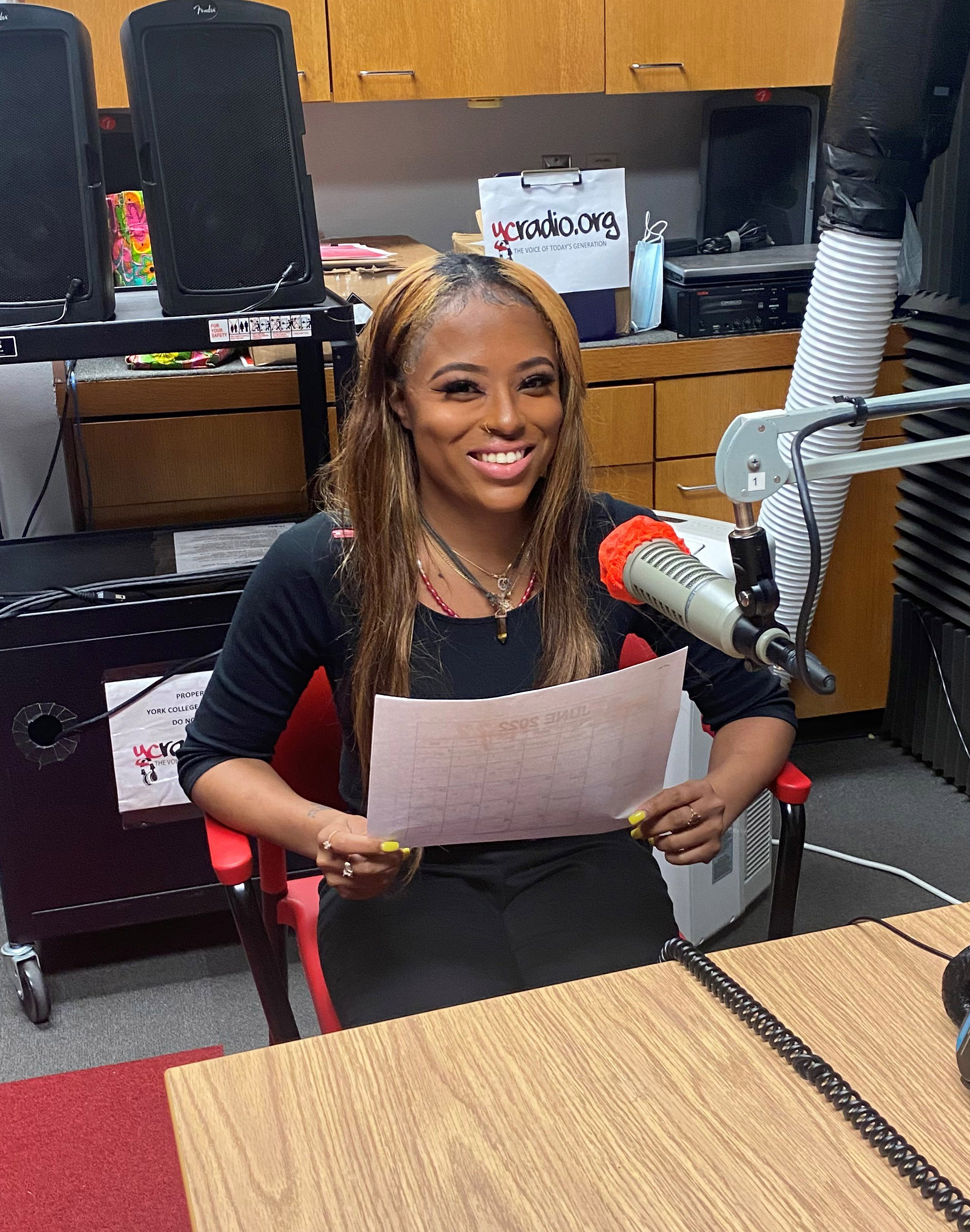 Sapphire Scott, a senior at the time at York College CUNY, majoring in Communication Technology for Television. She will be graduating with her Bachelor's in Communication Technology. Sapphire moved to New York at 19 to pursue her career in cooking. In 2015 She enrolled in a Culinary Arts School called Brooklyn Job Corps and earned a certificate in Knowledge of Cooking all kinds of exquisite dishes.
Sapphire then enrolled in York College in 2017 to pursue her career in media to learn how to operate cameras and communication technology. She looks forward to exploring her talents as a traveling photographer once she graduates. As a freelance photographer, Sapphire will create visuals for her portfolio while helping and building their brands and gaining more knowledge.
She has experience with production as an Assistant Director in a paid partnership called Hip Hop TV that streams online and has interned at York College Radio Station. She has what it takes to be great in the entertainment industry. Today, Sapphire is practicing more with editing videos and adding her creativity to media projects. After graduating college, she plans to join the military to further her public relations and media career.
Marie Clarissa Lisondra was born and raised in the Philippines and moved to New York when she was 13. She is a junior at CUNY York College pursuing a Bachelor of Science in Accounting. She is a charming and outgoing girl who enjoys socializing. She is a Social Media Manager at YCRadio as a Federal Work-Study student. One of the things that drew her to the organization was the ability to learn more about school radio stations and the world of radio broadcasting. She took full advantage of the opportunity by getting involved in several projects presented to her, all of which had favorable outcomes. One of her responsibilities was to develop posters for upcoming events at the radio station and publish upcoming activities that were going to take place at the college. Her imagination and ideas for creating flyers were indeed one-of-a-kind.
At YCRadio, Clarissa created Public Service Announcements (PSAs) and other ads for the stations' social media channels with current and upcoming events. Additionally, she assisted in setting up the music system for events held in the college atrium. She believes that the content, including the music broadcasted on YCRadio, benefits the general public and our local community. 
Midaelle Phanor was born in Cap Haitien, Haiti, migrated to the United States at a young age with her family, and was raised in New York. Midaelle, a senior at York College CUNY, majored in Biology.
She found out about YCRadio while exploring the extracurricular activities offered at York. She gravitated to the radio station after finding out that it was student-driven. Midaelle was curious and decided to visit the station. "The YCRadio staff was extremely welcoming and brought out an excitement I didn't even know I had for radio broadcasting," she said. She volunteered in her free time between classes. Accepted into the Federal Work-Study program, she expanded her role in social media management, serving as Program Director and a show participant.
This led to assisting in creating shows and events held at the college. Midaelle quotes, "One of my favorite shows was "Laugh Therapy." On the "Laugh Therapy" show, she was a regular and reported the weekly news segment. She also participated in other student-run shows with fellow York students. It allowed her to be more creative by contributing to the content and hosting different features.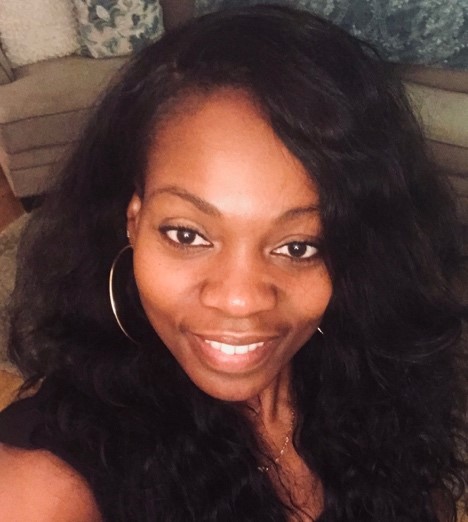 Roschell Wright was born in Kingston, Jamaica, and migrated to the United States as a teenager. She is a consummate professional with a diverse background and extensive experience in human resource management, payroll administration, and organizational development for over 20 years. She pays keen attention to detail and possesses exceptional interpersonal, oral, and written communication skills.
She is experienced in problem resolution and relationship building. Roschell is very much involved in her community. She served as a board member of her civic association and is currently on a community council panel that provides local businesses with information on resources and various growth opportunities. Roschell loves to travel and experience different cultures and is an ardent lover of nature in its purest form. Roschell brings her love for eclectic music, a strong advocate for quality education, and a passion for serving her college community through YCRadio.org, the voice of today's generation.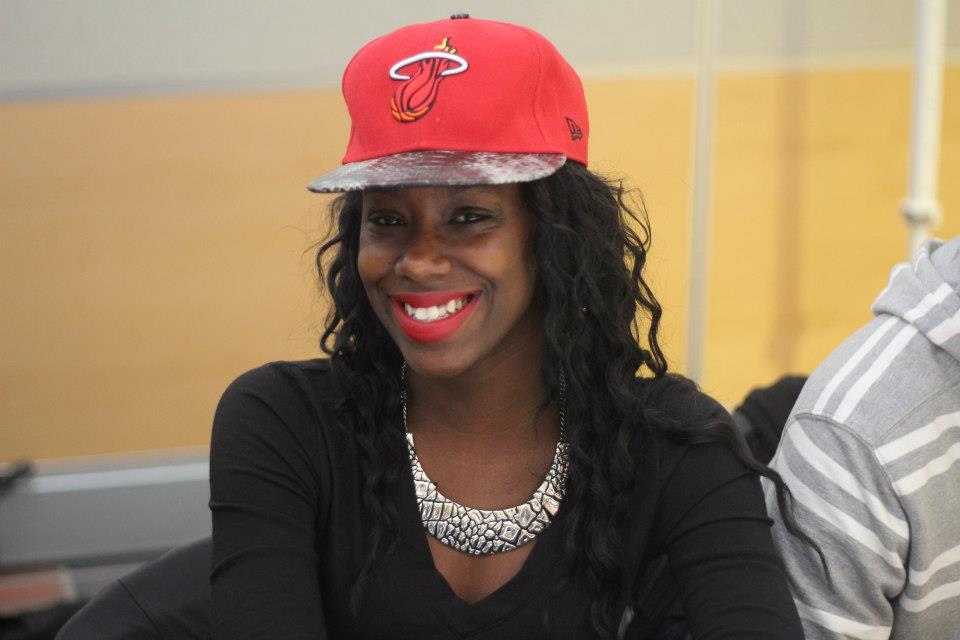 Metzline Desravines was a graduate of York College in 2014. She hosted the York College Radio show "Mez In Ya Mental." She currently works at WBLI-FM in promotions and is also training to be on the air. She also interns for an Internet radio show in the city called gidradio.com.
She plans on doing more on-air work at WBLI-FM and began to do blogs for her website mezinyamental.com to keep motivating and inspiring people to follow their dreams as she follows hers.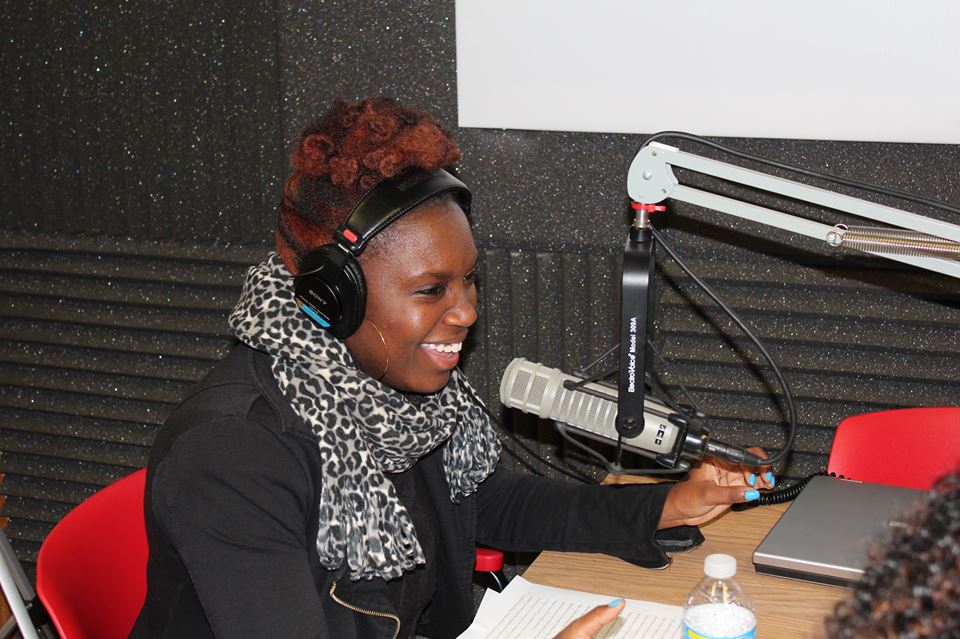 Maya S Jones has a goal-oriented and driven spirit that has further enabled her to excel in journalism. She will graduate this June from CUNY York College with a BA in Journalism and recently spent her last semester of school interning at The Amsterdam News. She assisted in the awards services for political labor leaders such as Mayor Bill De Blasio and NAACP President Hazel Dukes.
As a Journalist, Maya S Jones has hosted charity-sponsored events and covered local issues affecting the Harlem community. For the past two years, Maya S Jones has produced her own campus On-Air radio talk show called "InCheckUrban," at Ycradio.org.
She has interviewed indie and alternative music artists such as New Zealand pop duo "Frederick's Brown," VH1's Featured Recording Artist Arika Kane, and Soulful Songstress "Kendra Morris" who was featured on FUSETV, Centric TV, and NPR Radio. Today Maya S Jones is looking to further pursue her career in Broadcast Journalism as an on-air host and television host. She is currently working on a television program for a local TV station.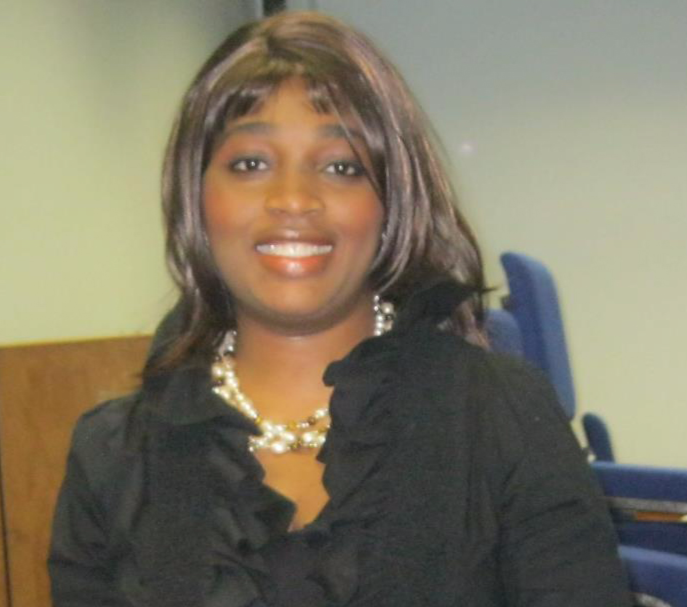 Patience Edet Goanue joined the YC Radio family in the fall semester of 2012 with over ten years of broadcast experience from Liberia, West Africa. While there, she used the media platform to give the people needed information to move forward in a post-war country. 
In February 2008, she represented Liberia on a Whitehouse radio roundtable with President George W. Bush before his trip to five African countries. From 2004 to 2010, as a radio producer and Public Information/External relations officer with both United Nations Mission in Liberia (UNMIL) and the United Nations High Commissioner for Refugees (UNHCR), researched, wrote, and reported news stories for broadcast and represented the UN agency to the media and public. 
She graduates as a member of the class of 2014 with a Bachelor of Arts degree in Journalism from CUNY York College. She's written several articles for the New York Amsterdam News as an intern/freelance writer.